This area is reserved for TRIZ users to post news about their amazing TRIZ experiences. Everyone who is a TRIZ devo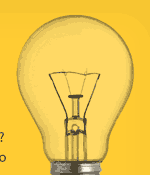 tee has had that one moment that when the light came on and you were hooked on TRIZ. Share your "SPECIAL" moment with the AI TRIZ community. I hope that many of you will share your TRIZ epiphany.
To post your moment, simply log in and click "Submit News" from the Users' Menu. Before your moment will be appear on the website, it will be reviewed by our AI staff. The Altshuller Institute reserves the rights to censor any submitted materials.