Celebrating TRIZ in Education, Industry, and Creativity

Your Personal Invitation
and Call for Abstracts and Papers
From Isak Bukhman, TRIZ Master and President of Altshuller Institute
Current Agenda is posted to the AI Homepage
Our 20th annual International TRIZCON2018 is sponsored by the Altshuller Institute for TRIZ Studies and will take place between 6th- 9th May at Purdue University, in West Lafayette, IN. On 6 May, we will have registration from 3-6 PM. A "Meet and Greet" starting at 6:00 PM with snacks and beverages. Welcoming address will be held at 7:00 PM.
A Preliminary Agenda will be posted soon. For new people needing to get a flavor of what TRIZ is about, we will have an Introductory Workshop on 7 May provided by Jack Hipple. Jack has provided this Workshop several times. His approach is current, informative and entertaining. New people get a well rounded overview of the application and philosophy of TRIZ with a multitude of current examples.
Our theme for this TRIZCON event is "TRIZ in Education, Industry, and Creativity." We have a short period for planning, therefore we need you cooperation and timely efforts manage the deadlines. Mark your calendars now and plan your trip to Purdue University for a life changing TRIZCON event.
Do something great for yourself and attend TRIZCON2018.
Final Papers are due no later than 15 April.
Areas of interest include but are not limited to:
Industry - Industrial Manufacturing, Automotive, Oil & Chemicals, Consumer Goods, Life Sciences, Aerospace, Military & Defence, Biotechnology, etc.
Education – Kindergarten & Preschool, Schools (STEM), University, Continuous training for working specialists, etc.
Creativity – Personal creativity development, team development, children development.
"Other" TRIZ applications – Management, Marketing, Business Development, Start Apps, Advertisement, Elections, Small Countries Development, Banks, Insurance
Your submission will be reviewed by the Papers Committee. Please submit your Abstracts to our reviewers, Richard Langevin, Isak Bukhman, through Altshuller Institute as soon as possible. Your Abstract should not be more than 300 words and contain a short biography and a current picture. If your Abstract is accepted, it will be posted on our AI website, and you will share it at the TRIZCON2018 event and in our conference proceedings. You will also be sharing the stage with our keynotes and other special presenters.
All Abstracts should be sent to Isak Bukhman, This email address is being protected from spambots. You need JavaScript enabled to view it., and Richard Langevin, This email address is being protected from spambots. You need JavaScript enabled to view it..
Attendance fee for presenters is $300 reduced from $850 USD, the regular participation fee; Paid Member registration $765 (join AI and save money).
Early registration discounts for regular attendees - - Save $200 if you register before 1 March.
Group discounts are available for 3 or attendees from one company/organization.
Keynote Speakers
Two Keynotes for this event have been identified.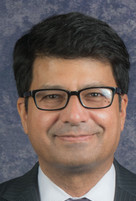 Tariq Samad holds the Honeywell/W.R. Sweatt Chair and is the director of graduate studies for the M.S. in Management of Technology degree program at the Technological Leadership Institute at the University of Minnesota. He also holds an adjunct faculty appointment in the Department of Electrical and Computer Engineering.
In 2012 and 2014, he co-led technology deep dives on advanced sensing, controls and platforms for manufacturing as part of the U.S. Advanced Manufacturing Partnership initiative. Dr. Samad holds a B.S. in Engineering and Applied Science from Yale University and M.S. and Ph.D. degrees in Electrical and Computer Engineering from Carnegie Mellon University.
Denis Cavallucci is Full Professor in Engineering of Innovation at the National Institute of Applied Science in Strasbourg, France. He is the head of

the research team CSIP/DISIP (Design, Information Systems and Inventive Processes) which investigates theories, methods, and tools for formalizing inventive activities within industrial organizations. Denis Cavallucci is co-founder and past president of the European TRIZ Association ETRIA. Among his current research goals is to integrate artificial intelligence into design activities to systematize inventive processes.
TRIZ theory originating in Russia spread across the world. Every continent adopted it in a different manner – sometimes by glorifying its potential and its perspectives (the American way); sometimes by viewing it with mistrust and suspicion (the European way); and sometimes by adopting it as-is, without questioning it further (the Asian way). However, none of these models of adoption truly succeeded. Today, an assessment of TRIZ practices in education, industry and research is necessary. TRIZ has expanded to many different scientific disciplines and has allowed young researchers to reexamine the state of research in their field.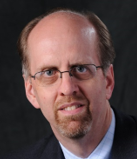 Dave Schaller is the Industry Engagement Director for the North American Council for Freight Efficiency (NACFE). His responsibilities include interfacing with fleets and suppliers, writing reports, conducting workshops, giving presentations, maintaining NACFE's fleet database, and running the social media groups. As a Navistar employee for 27 years, he held positions in production design, research, program management, dealer sales training, marketing, product line management, and strategic product planning. A marketing role allowed Dave to spend many days in truck stops, fleet offices and dealerships in five countries learning about what the industry desired and why. Dave holds four US patents with another pending, has written several SAE papers and NACFE publications.
Certification Workshops

2 separate TRIZ workshops will be held before TRIZCON2018
The 1st Workshop offered is a 3-Day TRIZ Introductory Workshop with Associate Certification exam on 3-5 May.
The instructor will be Victor Fey, TRIZ Master, and AI Certification Director. The Associate Workshop is for those individuals looking to learn the basics of TRIZ and develop a working knowledge of how to use TRIZ in the world. This workshop includes training, handouts, AI certification exam and a one-year membership in AI. Cost: $1800 USD
The 2nd Workshop will be an Advanced TRIZ Workshop for people wishing to prepare for TRIZ Practitioner held on 1-5 May.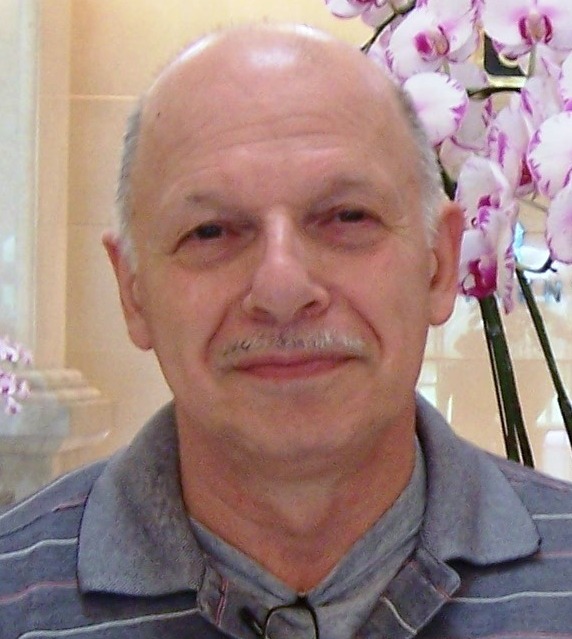 The instructor will be Isak Bukhman, TRIZ Master and President of AI. Individuals taking this workshop will be beginning their journey to becoming TRIZ Practitioners. During the 40 hours of training, you will build upon your fundamental skills developed during your Associate training. Topics will include: Brief review of basic TRIZ material, Su-Field Modeling, and Analysis, System of Standard Solutions, ARIZ-85C overview, and Creative Imaginations development. Cost: $4000 USD
Combination Bonus: Attend both a Workshop fee and TRIZCON2018 for an additional $600 USD.
Please let us know about your interest in paper submission and pass the information on this International TRIZ event to your friends and colleagues. We are looking forward to seeing you at TRIZCON2018, and we hope that you would be presenting or attending and benefitting from this annual TRIZ conference.
Who should attend?
Anyone involved in research concerning innovation and change as well as TRIZ practitioners and consultants involved in management innovation and change are invited to submit papers relevant to the conference theme, or just register for the conference to gain access to leading research and practices in this vital area. We also invite academics interested in sharing industry experience.
*********************
Also, there will be panel and roundtable discussions along with 30+ papers and case studies.
Be part of the TRIZ excitement, join us. You do not want to miss this exciting TRIZCON2018 event in one of the most entertaining and family friendly cities in the USA.
MAP of the Purdue Campus where TRIZCON2018 will be held. Wilhelm Center is where TRIZCON2018 will be held. Union Hotel is where the certification workshops will be held as well as the Greet & Meet on 6 May beginning at 4:00 PM. Visitor Parking is the best place for attendees to park across the street from the Union Center and Hotel.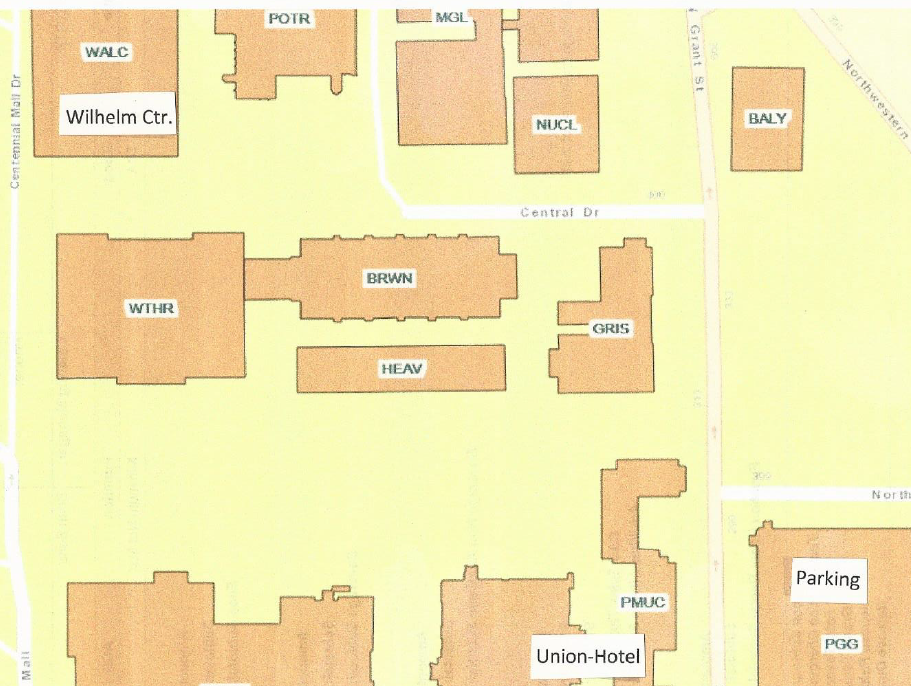 Lunch and Breakfast
To facilitate the wide variety of food requirements, we will be providing a cash card for the Purdue food court located on the first floor of the Union. To find the location of your favorite restaurants, go to: https://www.union.purdue.edu/documents/pmu/508_PMUfloorplans-WEB-20170626.pdf

***************************************
Awards for 2018
If you would like to nominate candidates for the below Awards, please send your recommendations to:
This email address is being protected from spambots. You need JavaScript enabled to view it. and This email address is being protected from spambots. You need JavaScript enabled to view it.

AI TRIZ Hall of Fame Award: This is the highest award given by the Altshuller Institute and enters the awardee into the TRIZ Hall of Fame. It is an award that recognizes a sustained high level of contribution to the practice and advancement of TRIZ principles and a significant advancement of the TRIZ methodology and technical leadership. Anyone in the world in the world is eligible for this award. The Awards Committee may designate, not more often than once each year a nominee not previously so designated. This award honors Genrich Altshuller the founder of TRIZ, The Theory of Inventive Problem Solving, and the Altshuller Institute.

AI Distinguished Service Award: The Distinguished Service Award represents the highest distinction that can be accorded by the Altshuller Institute for service to the Altshuller Institute and the missions for which it stands. The medal honors the lifetime contribution of any person who has been recognized as a long-term enabler, catalyst or prime mover for the Altshuller Institute. It is also granted only to those people who have clearly driven progress by promulgation of the Altshuller Institutes principles, methods, or science for the good of the society-at-large and who have exemplary, sustained service on behalf of AI that has benefited the whole of society such as social and ecological issues.
AI Best Practice Award: This award is presented to the company that has demonstrated the most outstanding leadership and significant results in the application of modern TRIZ methods. This includes organization and administration of such work. Usually this award goes out to an organization that uses TRIZ in an exceptional manner on a specific project or improvement opportunity. They need to submit a write up explaining how they use TRIZ principles on the specific product or improvement opportunity. Usually a number of companies will submit applications for this award.
AI Educational Excellence Award: The Education Excellence Award is presented to the individual who has been deemed by the Awards Committee to have demonstrated outstanding leadership specifically in the practice of teaching TRIZ, especially as an academic subject or theoretical concept. This includes influencing other organizations to adopt educational programs related to TRIZ for example high schools grade schools and colleges. This individual has also been active in the development and presentation of meritorious educational TRIZ programs and literature.
Thank you,
Don Coates, Ph.D., P.E.
This email address is being protected from spambots. You need JavaScript enabled to view it.
Altshuller Institute Awards Chairman
*******************