By Haydn Shaughnessy, Contributor,
"I write about enterprise innovation"
Tech 3/07/2013 @ 6:32AM

|

50,392 views
Forbes Magazine
Full article at: http://www.forbes.com/sites/haydnshaughnessy/2013/03/07/why-is-samsung-such-an-innovative-company/
Samsung is a global leader in screen technology, TVs, batteries, and chip design. So in terms of innovation it is doing a lot right. But we know very little about how.
Two developments convinced the company in the late 1990s and early 2000s that they could adopt a systematic approach to innovation and that is what seems to underpin their current success.
The first development provides a broader explanation for Samsung's innovation capacity. In the late 1990s they were able to tap into a source of cheap scientific expertise in the former Soviet Union.
In 2009 BusinessWeek reported that Samsung relied on its relationships with Russian experts for its smartphone software development, adding: "Russian brains helped Samsung develop the image-processing chips in its digital TVs and refine its frequency-filtering technology that significantly reduced noise on its now-ubiquitous handsets."
But a second effect of the relationship with Russian science was the introduction of TRIZ, an innovation method that Samsung adopted from 2000 onwards but which only reached American companies from the mid-2000s onwards (Intel is a user).
TRIZ is a methodology for systematic problem solving. Typical of its origins in Russia, it asks users to seek the contradictions in current technological conditions and customer needs and to imagine an ideal state that innovation should drive towards.
Samsung had early successes with TRIZ, saving over $100 million in its first few projects. It was also adopting Six Sigma at the time.
But it was TRIZ that became the bedrock of innovation at Samsung. And it was introduced at Samsung by Russian engineers whom Samsung had hired into its Seoul Labs in the early 2000s.
In 2003 TRIZ led to 50 new patents for Samsung and in 2004 one project alone, a DVD pick-up innovation, saved Samsung over $100 million. TRIZ is now an obligatory skill set if you want to advance within Samsung.
At the Samsung Advanced Institute for Technology, Hyo June Kim, who wrote The Theory of Inventive Problem Solving, a foundation text on TRIZ published in Korean, trained over 1,000 engineers across Samsung companies in 2004 alone.
What we know from this is how Samsung approaches innovation. Rather it is based on developing a creative elite. This explains how Samsung used TRIZ to get to its Super AMOLED displays.
Samsung Electronics has a sense of crisis that we have been a fast follower and we can not survive anymore in this position. Instead of leading the industry by developing innovative products, we have followed fast what the leading companies had developed. Top management pointed out this and asked employee not to be a fast follower, but to be an innovative leader.
At Samsung even the subsidiary CEO has to take TRIZ training. From looking at the various presentations I estimate that engineers get about 15 days of training plus 7 days specific project work. That's quite an investment in method and people.
So the answer to why Samsung is so innovative – with at least two major product announcements this month – is that it is heavily invested in its people, it goes in search of special talent wherever it can find it, but specifically made astute moves into Russia early on; it targets its innovations towards specific competitors and patents that it wants to overhaul (as Apple did under Jobs); and it has an innovation culture based on extensive training, repeatable methodology and creative elite formation, backed by the highest levels of management.
To read the full article, click the link above.
Updated: 17 Oct 2017
Dear TRIZ Colleagues,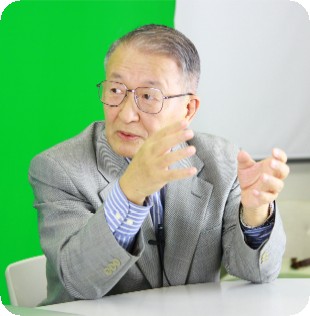 From : Toru Nakagawa, Professor Emeritus, Osaka Gakuin University
"TRIZ Home Page in Japan" has been updated today (Oct. 17) in English and in Japanese pages.
http://www.osaka-gu.ac.jp/php/nakagawa/TRIZ/eTRIZ/
[1] Keynote: TRIZ for Science:
"Evolution of Scientific Instruments & Methodology of Inventiveness in Applications to Science"
Andrei Seryi (Univ. of Oxford), Keynote presented at ETRIA TFC, Oct. 5, 2017, Finland.
--------------------------------------------------------
[1] Keynote: TRIZ for Science:
Evolution of Scientific Instruments & Methodology of Inventiveness in Applications to Science
Andrei A. Seryi (Director, John Adams Institute for Accelerator Science, University of Oxford, UK),
Keynote Lecture presented at ETRIA TRIZ Future Conference (TFC 2017), on Oct. 5, 2017 at Lappeenranta, Finland;
Introduction and Japanese translation by Toru Nakagawa
This impressive Keynote Lecture was given by Professor Andrei Seryi at ETRIA TFC2017 held two weeks ago in Lappeenranta, Finland.
Under his kind permission, I am posting his presentation slides (110 pages in PDF ) here in HTML with (new) section headers and GIF images for easier overall understanding.
Professor Andrei Seryi graduated Novosibirsk State University (NSU) Physics Department in 1986 and worked in Russia, France, USA (Fermi lab and Stanford Linear Accelerator Center (1999-2010)) in the fields of high-energy physics, and since 2010 he is Director of John Adams Institute for Accelerator Science , the University of Oxford, in UK.
As a Director he has become to consider more seriously about the usefulness of high-energy physics and to teach creativity methods in scientific research.
So he met TRIZ again (since his childhood) and found its depth.
The present Keynote contains detailed figures of scientific instruments for cutting-edge physics, and you may feel difficult to understand the background physics, so do I.
However, the author shows the essential points of discussion clearly and plainly for people having interest in science in general. E.g., be careful (and needs methodology) in the prediction of future, evaluate different research directions not only for fundamental knowledge but also for usefulness and the costs.
Author's insights of using TRIZ are deep:
In explaining Inventive Principle 35 'Parameter change', he demonstrates (in place of simple parameters volume V and surface area S) the ratio V/S inspires us much more while changing the parameter value.
He also mentions that Cloud chamber and Bubble chamber, both for detecting high-energy particles, are an example of TRIZ concept of 'System and Anti-system' and that if scientists were familiar with the concept, Bubble chamber could have been invented much earlier.
'Transition to super-system' is also an important TRIZ concept in understanding the evolution of systems. New methods/tools are implemented as a system by assembling many components, and then they become useful only when working as a part of larger systems (i.e., super-system) for social, business, technical, etc. purposes.
"TRIZ can be very useful for science, as an inspiration, as a very efficient toolbox, as a way to connect different disciplines, as a new way to see the world"
This is the conclusion by Professor Seryi. It is a testimonial by a leading scientist who has achieved a lot in physics and mastered TRIZ. We wish TRIZ be understood widely and used in practice in the field of science, by many researchers and engineers.
---- TRIZ can support science well in the aspect 'scientific revolutions are tool-driven', as shown in this keynote. TRIZ can support science also in the aspect 'scientific revolutions are concept-driven'?
This is an open question. Please refer a discussion page (Aug. 2016) "Do We Have Any Methodology of Creative Research in Academia ? Can CrePS (or the Six-box Scheme) Contribute to It ?"
(Note: ETRIA is working for publishing the TFC2017 papers in a book/journal from some publisher, thus stopping the authors to post their papers/slides at any Web site. Keynote lectures, however, are not included in the publication plan and hence are allowed for posting at a Web site by the author's decision.)
Best wishes,
Toru
----------------------------------------------------------------
Toru Nakagawa, Dr., Professor Emeritus, Osaka Gakuin University
E-mail: This email address is being protected from spambots. You need JavaScript enabled to view it. [Main email address. for receiving.]
This email address is being protected from spambots. You need JavaScript enabled to view it. [for sending]
This email address is being protected from spambots. You need JavaScript enabled to view it. [for sending announcements]
Editor of the "TRIZ Home Page in Japan":
URL:http://www.osaka-gu.ac.jp/php/nakagawa/TRIZ/eTRIZ/
Director of CrePS Institute:
Publication of "TRIZ Practices and Benefits" book series (in Japanese)
3-1-13 Eirakudai, Kashiwa, Chiba 277-0086, Japan.
----------------------------------------------------------------