TRIZ Webinar Series #3 - Identifying Inventive Principles
Title:

Systematic Innovation Methods - Webinar Series

When: Jan 15, 2013 at noon EST
Description
Part 3 of 4 will focus on one process of selecting which of the TRIZ 40 Principles may best be used to solve a specific Technical Contradiction statement (model). The case study introduced in the first of the series will be carried through the process of identifying the selected 40 Principles. This webinar series will be presented by David Conley, Principal at Innomation, LLC.
If you miss one of the sessions, please take the time to view the prior sessions before the next scheduled webinar.
To view prior Webinars, be sure to login, go to Webinar discussion lower left margin in the Members only section. Then click the webinar you wish to see. Below the POST logo, you will see a list of blue, horizontal tabs, click the video tab. The video will appear below the tabs. Click to active, click the, lower right corner of the video and it will expand the size of the video.
Venue

The Altshuller Institute is one of two global organizations that has developed a viable TRIZ certification process and promotes the universality of TRIZ in the world marketplace.
What we promote: TRIZ technology will solve problems, better, cheaper AND faster.
What we do: Product design is your business, accelerating innovative problem solving is ours.
How we can help: Many people struggle to innovate on demand. TRIZ uses a repeatable process to enhance your problem solving abilities. Innovation and creativity can be learned. Our organization can help your company accelerate innovation. Your team will learn to develop the best innovative solution to the problem.
Certification:The Altshuller Institute has developed a viable TRIZ certification program to insure the integrity of the TRIZ process and the competence of the candidates that have met the rigorous requirements of certification at various levels. Earning a certification from the Altshuller Institute indicates that the candidate has satisfied curriculum requirements and has passed a comprehensive test. This process insures that AI certificants are competent to produce results at their level of achievement. (More information)
What is TRIZ?:

TRIZ

is a powerful disruptive technology that demonstrates that creativity and innovation skills can be learned. This is paradigm shift of immense importance to improve the effectiveness of individuals and organizations in product development and management and to all who would like to participate in STEM related areas. TRIZ does not compete with or replace other quality methods but can be used to enhances their weaknesses.

TRIZ is unique in that it was developed from empirical data -- patent research. A knowledge of TRIZ can benefit all segments of the population.
Our Mission: The Altshuller Institute promotes the Innovation Technology of TRIZ in order to enhance innovation, systematic problem solving, STEM education and invention on a global platform. The Altshuller Institute wants to help everyone to be more creative and inventive.

TRIZ

is a natural amplifier of our talents, knowledge and experience. Everything that we do in our life and any decision that we make will be better and more effective when we apply

TRIZ

.

TRIZ

alters the critical thinking of people that learn and use it. TRIZ synergistically compliments other quality methodologies like QFD, Six Sigma, Kaisan, Lean, etc. TRIZ energizes and expedites the process of innovation.
TRIZ Feature
THE REAL WORLD:

TRIZ in Two Hours for Undergraduate and Masters Level Students!
Dr. Paul R. Filmore
School of Computing, Communications & Electronics
University of Plymouth, UK
The reality of overloaded university syllabi is very limited time for introducing challenging and comprehensive concepts like TRIZ. This paper shares e
xperience and knowledge, based on five years of 'teaching' TRIZ in the UK. Key areas covered are:-
Creating a need in the student to learn more e.g., demonstrate that TRIZ has more potential than student's other present problem solving strategies

Using an interesting learning case study; researched by the author with Michelin (USA): the Tweel

™

Reporting the use of a computer assessment based on the lecture and self study. The assessment focuses students to access an electronic TRIZ book, electronic resources and the internet, to self study greater understanding of TRIZ (NB this is one way to get around limited timetabled lecture time). Results from student perceptions of their understanding of TRIZ and of experiencing a rich learning environment, are also examined.
Results from undergraduate and MSc student cohorts who have undertaken a TRIZ learning experience designed around the above, demonstrate a high appreciation of the potential of TRIZ and a measurable level of understanding.
Inside TRIZ
Case Study: Applying Triz in a non-technical setting for a fuel-cell start-up
By Jean-Francois Denault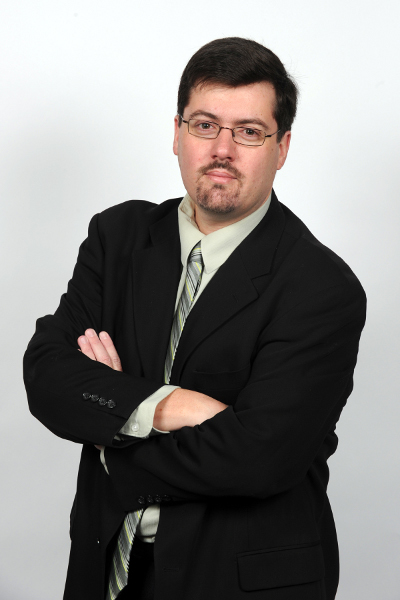 1.

Abstract
TRIZ is a systematic tool used to generate creativity and solve technical problems, but there is little litterature of its use in non-technical situations. This brings up the question: How can TRIZ be used to generate creativty and solve a non-technical problem?
The objective of this experimentwas to use TRIZ in a non-technical setting. As such, the article is very exploratory in nature. Working with a private company, we identified and defined a non-technical problem, and experimented with TRIZ to generate creativity in an attempt to solve the problem. KEYWORDS: Creativity, Brainstorming, TRIZ, Problem Solving
2.

Introduction
2.1TRIZ in a non-technical setting
TRIZ is a Systematic Tool which is used to generate creativity to solve technical problems. Since it is a powerful tool to generate ideas, there is an incentive to use it in a non-technical setting as a creative thinking tool. For example, Zlotin believed that TRIZ concepts, such as ideality, contradiction and the systems approach are fully applicable to non-technical problems, and that analytical tools and psychological operators are directly applicable to accommodate non-technical applications (Zlotin, 2000).
Brainstorming (BS) is the "standard" method for creative thinking. However, when comparing BS to TRIZ, BS's random nature becomes apparent. Where as BS can be described as "a way of looking for an idea accidently", TRIZ is "equipped with technique, process, and knowledge database as a comprehensive methodology of a creative solution of a problem" (Nakamura, 2001). This makes TRIZ an attractive tool to explore.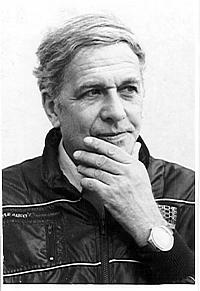 What is TRIZ?
TRIZ is a premier disruptive technology for innovation that can be used throughout many industries and sciences. TRIZ is a systematic process that develops critical thinking skills and promote creativity and innovation. Elements of TRIZ can be effectively used by a wide range of people -- from children to adults. The genesis of TRIZ is derived from empirical data, patents. The documentation of how inventive people solved inventive problems.
TRIZ (pronounced TREEZ) is the Russian acronym for the Theory of Inventive Problem Solving. This proven algorithmic approach to solving technical problems began in 1946 when the Russian engineer and scientist Genrikh Altshuller studied thousands of patents and noticed certain patterns. From these patterns he discovered that the evolution of a technical system is not a random process, but is governed by certain objective laws. These laws can be used to consciously develop a system along its path of technical evolution - by determining and implementing innovations.
Benefits of TRIZ

I would like to say couple words about my understanding of TRIZ and TRIZ Technology for Innovation. I have reviewed my previous statements and wish to clarify my points.

1. TRIZ is a science of system development based on laws of systems evolution and the best practices of thousands of developers and scientists
2. TRIZ helps to realize the privilege and obligation each member of our society has to be a creative person and to live a creative life. At some point in the past, someone did something that makes our lives today more comfortable. We, in turn, should do something useful for the world now and for generations to come.
3. TRIZ increases the speed of system development and evolution. This is a primary a global function of TRIZ because technological evolution reflects and propels the development of our civilization.