T
he
Altshuller Institute promotes innovation, systematic problem solving, and inventions using the Innovation Technology of TRIZ. The Altshuller Institute is one of two global organizations that has developed a viable TRIZ certification process for its members and monitors the validity and integrity of this process. To get a better benefit from of our website, I encourage you to sign up as FREE member. This will provide you with the monthly newsletter and access to many of the features that this website has to offer.

We provide information and services to: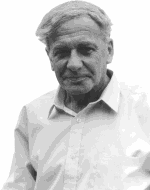 Anyone looking for innovation, effective thinking skills, and problem solving techniques,
Those who have heard about TRIZ and want to learn more,

Businesses seeking to develop or expand their R&D efforts more productively,

TRIZ practitioners who wish to expand TRIZ to the world

Consultants and practitioners seeking tools to compliment their Six Sigma, Lean, QFD or other quality programs

Develop a strong international membership base that will allow expansion of member benefits and global deployment of TRIZ.
TRIZ is a powerful disruptive technology that demonstrates that creativity and innovation skills can be learned. This is paradym shift of immense importance to improve the effectiveness of individuals and organizations in product development and management and to all who would like to participate in STEM related areas. TRIZ is unique in that it was developed from empirical data -- patent research. A knowledge of TRIZ can benefit all segments of the population. It can be taught to children to stimulate creativity and improve critical thinking. TRIZ provides a host of tools and concepts to enhance systematic problem solving skills. TRIZ can be learned through reading, lectures, coaching and practice in the same way as we learn how to play a musical instrument or become a professional sports player. Improved and accelerated learning can be accomplished from professional TRIZ Providers.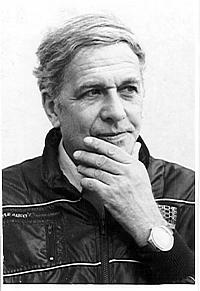 What is TRIZ?
TRIZ is a premier disruptive technology for innovation that can be used throughout many industries and sciences. TRIZ is a systematic process that develops critical thinking skills and promote creativity and innovation. Elements of TRIZ can be effectively used by a wide range of people -- from children to adults. The genesis of TRIZ is derived from empirical data, patents. The documentation of how inventive people solved inventive problems.
TRIZ (pronounced TREEZ) is the Russian acronym for the Theory of Inventive Problem Solving. This proven algorithmic approach to solving technical problems began in 1946 when the Russian engineer and scientist Genrikh Altshuller studied thousands of patents and noticed certain patterns. From these patterns he discovered that the evolution of a technical system is not a random process, but is governed by certain objective laws. These laws can be used to consciously develop a system along its path of technical evolution - by determining and implementing innovations.
Benefits of TRIZ

I would like to say couple words about my understanding of TRIZ and TRIZ Technology for Innovation.

1. TRIZ is a science of system development based on laws of systems evolution and the best practices of thousands of developers and scientists
2. TRIZ increases the speed of system development and evolution. This is a primary global function of TRIZ because technological evolution reflects and propels the evolution of our civilization.
3. TRIZ lowers the complexity of problems from the highest level to the simple problem that can be solved by any engineer (I mean - properly educated person with some experience in a practical job).
Inside TRIZ

Development of the Creativity and Formula of the
Nontechnical Systems' Transformation Algorithm
by Eugene Chikov and Nikita Chikov
The article considers potential of caricature in the development of the creative thinking and reveals the structural model of the caricature creating process; it compares logical operations while solving inventive problems in techniques (Su-Field analysis) and while getting the new result within the context of the nontechnical system. This article also offers the formula of the nontechnical systems' transformation algorithm (solving of the nontechnical creative problem), which is common for all nontechnical systems.
Key words: Su-field analysis, nontechnical systems' transformation algorithm, creative thinking development
"The potential of trial-and-error approach is exhausted... That is why creation of the algorithms for solving technical, scientific and other tasks is not only possible, but also necessary. ARIZ will be followed by algorithms for solving the scientific and other tasks. The development of General Theory of Creative Problem Solving will inevitably be started some day. But now we are at the very beginning of our way."
G. Altshuller, A. Selutzkiy "Wings for Ikarus"
Read more: Development of the Creativity and Formula of the Nontechnical Systems' Transformation Algorithm
TRIZ Features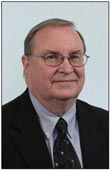 Dana W. Clarke, Paul Nobles and Peter Ulan
Why Do We Need Innovation?
It's all about the money;
unresolved problems = financial losses and lost opportunities
By Dana W. Clarke, Paul Nobels and Peter Ulan
"Innovation is the most vital factor in shaping a corporation's success throughout the coming years. For several decades, corporations have optimized products, processes and services for efficiency and quality; without losing control of quality, it is now time to innovate. Today's corporate challenge is to unshackle its innovation capacity to control growth and profitability while achieving leadership in its targeted markets. Global-economic forces and financial constraints have made innovation-driven growth more essential than at any other time in history. Corporations face an unprecedented need to stay ahead of continuously accelerating global changes, unyielding pressure for rapid results, and fierce competition from corporations that are aggressively pursuing their own innovation-driven futures."