Alsthuller Institute Annual Meeting -- 23 December 2014
There is a brief Annual Business Meeting scheduled for 23 December 2014 at 1:00 PM EDST. This meeting will be a WebEx presentation. A link to this meeting will be provided annual and lifetime members on Monday the 22nd.
The Agenda:
The President, Chuck Roe, will give us the highlights of 2014 and some of our goals for 2014
2. Election of officers – the President and Treasurer are up for election this year. More information provided below.

3. Review of the FY2015 Budget

4. Open discussion of the direction for AI in 2015
I hope as many of you will be available to participate in this important meeting.
Election of Officers – Anyone may nominate for one open position. Please provide:
1. Your vision of the office and how you will be able to add value if you are elected

2. Your photo – JPEG

3. A brief resume
I hope that many of you will be able to attend on Tuesday, 23 December.
Nominations are open

Both Chuck Roe and Richard Langevin are willing to serve for another 2-year term. Both of these have served with distinction and are well known.

We have an additional nomination for President -- Dr. H. James Harrington.. H James Harrington. H James H
I would be interested in running for president of the Institute. Why would I like to be elected?
For the last three years, I've been very involved in the subject of innovation. I served on the board of the International Association of Innovative Professionals. I was in charge of their working group defined the body of knowledge for tools and methodologies. I prepared a number of papers on innovation. And I have two books that are about ready to come out on innovation. One of the books did find the body of knowledge for innovation and force triz makes a big part of that book.
I've been test president and chairman of the American Society for quality control and past president and chairman of the international Academy for quality. I've had a working relationship with Ideation International Inc. for the last five years. I am presently working with the UAE government to implement a qualification program for government agencies related to innovation. I was selected by the World Bank to go to symbolically to turn around the work that was going on in the" African Capacity Building Foundation." This group gave out grant money to African countries to help them become more creative and build capacity within the nation. I completely restructured the organization using innovative processes to change their operating mode.
I believe that Altshuller's concepts are going to drive the future of innovation throughout the world. I am the author of over 40 books on performance improvement. Many of them were original concepts that I developed. I feel my background, contacts and reputation in helping nonprofit making organizations grow and implement their programs is something that would be a beneficial to your organization.
Biography:
H. James Harrington, Chief Executive Officer - Harrington Institute September 2014
In the book, Tech Trending, Dr. Harrington was referred to as "the quintessential tech trender." The New York Times referred to him as having a "…knack for synthesis and an open mind about packaging his knowledge and experience in new ways -characteristics that may matter more as prerequisites for new-economy success than technical wizardry…"
It has been said about him, "Harrington writes the books that other consultants use."
The leading Japanese author on quality, Professor Yoshio Kondo, stated: "Business Process Improvement (methodology) investigated and established by Dr. H. James Harrington and his group is some of the new strategies which brings revolutionary improvement not only in quality of products and services, but also the business processes which yield the excellent quality of the output."
The father of "Total Quality Control," Dr. Armand V. Feigenbaum stated:"Harrington is one of those very rare business leaders who combines outstanding inherent ability, effective management skills, broad technology background and great effectiveness in producing results. His record of accomplishment is a very long, broad and deep one that is highly and favorably recognized."
The author, Tom Peters, stated, "I fervently hope that Harrington's readers will not only benefit from the thoroughness of his effort but will also 'smell' the fundamental nature of the challenge for change that he mounts."
William Clinton, Past President of the U.S., appointed Dr. Harrington to serve as an Ambassador of Good Will.
See attached file for complete biography. (You must login to view this file).
The Altshuller Institute believes that all men and women seek to be more creative and innovative. We believe that with the right tools and some training, people can become 10-30% more innovative and productive. TRIZ energizes and expedites the process of innovation. TRIZ is a natural amplifier of our talents, knowledge and experience. Everything that we do in our life and any decision that we make will be better and more effective when we apply TRIZ. TRIZ alters the critical thinking of people that learn and use it.

The Mission of the Altshuller Institute is to grow productivity while reducing starvation, disease, poverty and suffering in the world. Join us in making this world a better place for all mankind. TRIZ is the tool, you are the force and the product is a better world for our children.

About Us: Altshuller Institute is one of two global organizations that has developed a viable TRIZ certification process and promotes the universality of TRIZ in the world marketplace.
What we promote: TRIZ technology will solve problems, better, cheaper and faster bringing about more jobs and a safer world.
What we do: We promote the use of TRIZ in the world with conferences, webinars, books and videos. We are developing TRIZ programs for STEM education. We promote TRIZ training from TRIZ providers by advertising their workshops. Product design is your business, accelerating innovative problem solving is ours.
How we can help: Many people struggle to innovate on demand. TRIZ uses a repeatable process to e

nhance your problem solving abilities. Innovation and creativity can be learned using the time proven techniques developed by Altshuller and his followers.Our organization can help your company accelerate innovation, solve your problems and move your dreams forward. Your team will learn to develop the best innovative solution for their problem. Will you help yourself by joining Altshuller Institute?
What is TRIZ?:

TRIZ

is a powerful disruptive technology that demonstrates that creativity and innovation skills can be learned. This is paradigm shift of immense importance to improve the effectiveness of individuals and organizations in product development and management and to all who would like to participate in STEM related areas.

TRIZ is unique in that it was developed from empirical data -- patent research. A knowledge of TRIZ can benefit all segments of the popula
tion.

TRIZ does not compete with or replace other quality methods but can be used to enhances their weaknesses. TRIZ synergistically compliments other quality methodologies like QFD, Six Sigma, Kaisan, Lean, etc. TRIZ energizes and expedites the process of innovation.

TRIZ

is a natural amplifier of our talents, knowledge and experience. Everything that we do in our life and any decision that we make will be better and more effective when we apply

TRIZ

.

TRIZ

alters the critical thinking of people that learn and use it. TRIZ is the Technology for Innovation.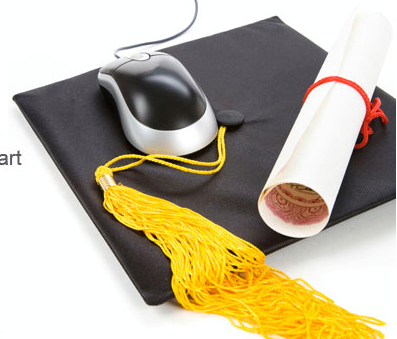 Certification:The Altshuller Institute has developed a viable TRIZ certification program to insure the integrity of th
e
TR
IZ process and the competence of the candidates that have met the rigorous requirements of certification at various level
s.
Earning a certification from the Altshuller Institute indicates that the candidate has satisfied curriculum
requirements and has passed a comprehensive test. This process insures that AI
certificants are competent to produce results at their level of achievement. (More information)

AI TRIZ Webinar:

Session #14-3




Title:

Ideation Office of Innovation

When:

21 January

, 2014 at noon EDST--

The 3rd Wednesday of the month
Description: Session 14-3. Anticipatory Failure Determination: Failure Analysis (AFD FA)

Failures, drawbacks, or side effects which root causes are not entirely clear typically present the toughest problems in any industry. These problems fail to be resolved for years and cost a fortune. Anticipatory Failure Determination is the Inversion method of failure analysis and prediction. Its Failure Analysis application is a unique and effective approach to reveal root failure causes in a step-by-step, efficient and manageable fashion. AFD originated within TRIZ and shares the systematic and common-sense-based (though seemingly paradoxical) approach to TRIZ. It incorporates selected TRIZ tools.
During this session, you will get familiar with the main concepts of AFD FA and learn to apply them to real life problems.
Sessions will be delivered by:
Svetlana Visnepolschi, Director of Anticipatory Failure Determination, Ideation International Inc.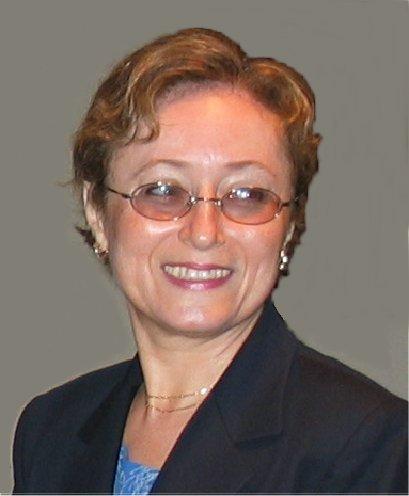 Svetlana Visnepolschi is an engineer and a specialist in TRIZ (Theory of Inventive Problem Solving) with three decades of experience. Trained and certified by G. Altshuller - the TRIZ founder she started early to actively apply and develop new approaches to innovation and problem solving. Since 1985 Mrs. Visnepolschi has been specializing in Anticipatory Failure Determination (AFD) – the Inversion method of failure analysis and prediction. Through years she has applied AFD to practical problems in various areas of engineering, science, business and political campaign technologies. She participated in and led hundreds consulting projects for many companies in the USA and abroad, including AC JOHNSON, FORD, WARTNER, AMOCO/BP, TECK COMINCO, ROCKWELL AUTOMATION, VISTEON, NAVISTAR, FEDERAL MOGUL , AEXEL, GM. Mrs. Visnepolschi developed the first AFD software applications for Failure Analysis and Failure Prediction and their several later versions. For many years the author of this book provides AFD training to groups and individuals, coaching and facilitation. All this multi-faceted experience is used in further development of the method.


To register for this Webinar.
If you miss one of the sessions, please take the time to view the prior sessions before the next scheduled webinar. See link on Main Menu.
To view prior Webinars, be sure to login, go to Webinar discussion lower left margin in the Members only section. Then click the webinar you wish to see. Below the POST logo, you will see a list of blue, horizontal tabs, click the video tab. The video will appear below the tabs. Click to active, click the, lower right corner of the video and it will expand the size of the video.
Venue:

Inside TRIZ

August, 2014
Wes Perusek
We are looking back at an important article written by the late Wes Perusek, a champion of TRIZ in education. His belief that TRIZ was one of the keys to a well rounded education for all students can be re-emphasized even more today then in 2003. AI will be re-doubling its efforts to get TRIZ accepted into the national STEM curriculum. If you know any key STEM people, please have them contact AI for more information.
Improving Technological Literacy in the Schools
The systematic study of the past is crucial for full development of those who would shape the future. We here argue that historians of technology have a vital role to play in developing a curriculum for the schools that could help foster an atmosphere of innovation and invention among the next generation of engineers, scientists and researchers.
TRIZ Feature
Is anti-virus a Necessary Evil?

Using TRIZ Ideality and Contradictions to find out
what is Necessary and what is Evil
By- Umakant Mishra, Bangalore, India
This email address is being protected from spambots. You need JavaScript enabled to view it., http://umakant.trizsite.tk
Using Ideality to determine what is desirable
According to the concept of Ideality, the best anti-virus is "no anti-virus" or a "virus free environment where there is no need of any anti-virus". However, for many practical reasons the above Ideal Final Result (IFR) is not possible to achieve in the present circumstances. When the ultimate IFR is not possible to achieve the problem solver has to take a step backward and consider a lower level IFR1. The best solution is that which is closest to the Ideal solution. The best solution is that which fulfils all the desirable functions of an anti-virus program without having any of its drawbacks.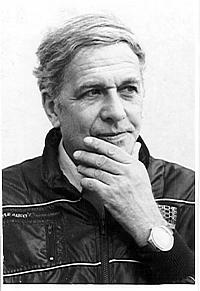 What is TRIZ?
TRIZ is a premier disruptive technology for innovation that can be used throughout many industries and sciences. TRIZ is a systematic process that develops critical thinking skills and promote creativity and innovation. Elements of TRIZ can be effectively used by a wide range of people -- from children to adults. The genesis of TRIZ is derived from empirical data, patents. The documentation of how inventive people solved inventive problems.
TRIZ (pronounced TREEZ) is the Russian acronym for the Theory of Inventive Problem Solving. This proven algorithmic approach to solving technical problems began in 1946 when the Russian engineer and scientist Genrikh Altshuller studied thousands of patents and noticed certain patterns. From these patterns he discovered that the evolution of a technical system is not a random process, but is governed by certain objective laws. These laws can be used to consciously develop a system along its path of technical evolution - by determining and implementing innovations.