Inside TRIZ
As the general public or a free member you have access to the past six issues of Inside TRIZ. To gain access to the rest of the articles, along with the past articles of TRIZ Features and Soft Side of TRIZ, you will need to purchase a paid membership
here
. With a paid membership you will also get a store/conference discount of 10% and access to the Institute's archives of TRIZ materials.
THE REAL WORLD: TRIZ in Two Hours for Undergraduate and Masters Level Students!
TRIZ Feature
THE REAL WORLD:

TRIZ in Two Hours for Undergraduate and Masters Level Students!
Dr. Paul R. Filmore
School of Computing, Communications & Electronics
University of Plymouth, UK
The reality of overloaded university syllabi is very limited time for introducing challenging and comprehensive concepts like TRIZ. This paper shares e
xperience and knowledge, based on five years of 'teaching' TRIZ in the UK. Key areas covered are:-
Creating a need in the student to learn more e.g., demonstrate that TRIZ has more potential than student's other present problem solving strategies

Using an interesting learning case study; researched by the author with Michelin (USA): the Tweel

™

Reporting the use of a computer assessment based on the lecture and self study. The assessment focuses students to access an electronic TRIZ book, electronic resources and the internet, to self study greater understanding of TRIZ (NB this is one way to get around limited timetabled lecture time). Results from student perceptions of their understanding of TRIZ and of experiencing a rich learning environment, are also examined.
Results from undergraduate and MSc student cohorts who have undertaken a TRIZ learning experience designed around the above, demonstrate a high appreciation of the potential of TRIZ and a measurable level of understanding.
Development of the Creativity and Formula of the Nontechnical Systems' Transformation Algorithm (2)
Inside TRIZ

Development of the Creativity and Formula of the
Nontechnical Systems' Transformation Algorithm
by Eugene Chikov and Nikita Chikov
The article considers potential of caricature in the development of the creative thinking and reveals the structural model of the caricature creating process; it compares logical operations while solving inventive problems in techniques (Su-Field analysis) and while getting the new result within the context of the nontechnical system. This article also offers the formula of the nontechnical systems' transformation algorithm (solving of the nontechnical creative problem), which is common for all nontechnical systems.
Key words: Su-field analysis, nontechnical systems' transformation algorithm, creative thinking development
"The potential of trial-and-error approach is exhausted... That is why creation of the algorithms for solving technical, scientific and other tasks is not only possible, but also necessary. ARIZ will be followed by algorithms for solving the scientific and other tasks. The development of General Theory of Creative Problem Solving will inevitably be started some day. But now we are at the very beginning of our way."
G. Altshuller, A. Selutzkiy "Wings for Ikarus"
Law of Increasing Intelligence of Technical Systems
Inside TRIZ

Navneet Bhushan
Law of Increasing Intelligence of Technical Systems
We discovered that human beings by collectively evolving their technical systems, are trying to make each technical system as close to a human being as possible - or at least a model of human being and its environment based on the current understanding of the world (for example, understanding of laws of physics and chemistry in making an automobile) and the current understanding of the system called the human being. As man understands the world around it as well as its body and its mind, it wants to create an "ideal man" or at least an idealized human of all technical systems it is creating. This is an unexpected discovery and may take the readers used to classical TRIZ, sometime to accept it.

Navneet Bhushan is a founder and director of CRAFITTI Consulting, an innovation consulting and research firm focused on co-crafting innovation in global enterprises. In his paper, Navneet makes some challenging conclusions about where and how ideal systems are evolving to.
Case Studies From A Breakthrough Innovation
Inside TRIZ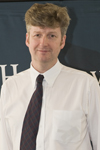 March 2012
Darrell Mann
Case Studies From A Breakthrough Innovation
"Starting in August 2004, the Hong Kong government began sponsoring a deployment of TRIZ to a cluster of eight local companies. Over the course of the next 15 months, each company was invited to assemble a team of between 5 and 8 engineers and designers each of whom would be exposed to a series of six three-day TRIZ education and utilization sessions. The aims of the program were for each company to realize new products, patents and tangible financial benefits, and to measure the extent to which TRIZ allowed companies to accelerate their rate of innovation. This paper describes a collection of some of the success stories emerging from the program."
Improving the Fuzzy Front End of Product Development for Continuous Innovation Incorporating TRIZ
Inside TRIZ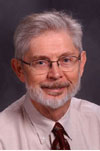 April 2012
Don Coates
Improving the Fuzzy Front End of Product Development for Continuous Innovation Incorporating TRIZ
Why have many legacy companies been unable to innovate continuously? A study of several famous companies that have stumbled in innovation reveals that it is not just one activity but a multitude of them that are not executed well. That is why "if it were easy everyone would be doing it." Innovation has been defined as invention brought to the market. The federal government has tried to measure innovation and found it very difficult. Work is ongoing to collect information on important factors for innovation but most measure factors that are results versus critical skills that drive innovation. A model for continuous innovation has been developed from a variety of sources, including the author's 40 years in the appliance industry. The model incorporates four key parts and arguably the most important part is problem solving and problem identification. This is where TRIZ plays a critical role since problems poorly solved or not solved lead to weak invention and innovation that can be trumped easily. The details of the model will be explained with associated forms that are useful for implementation.
Seeing the Invisible- A Systematic Approach to Uncovering Hidden Resources
Inside TRIZ

December 2011
Tony McCaffrey
An important aspect of TRIZ problem solving is noticing the resources needed to resolve contradictions. "Resources are things, information, energy, or properties of the materials that are already in or near the environment of the problem" (Rantanen & Domb, 2008). Because of the way we humans process information, however, we tend to overlook many possible resources. The normal processing of our perceptual and semantic systems leads us to notice the typical resources for the problem at hand. The typical is the enemy of innovation; whereas, the atypical, or the obscure, is innovation's friend. But what techniques can help counteract our propensity for the typical and help us uncover the obscure? After devising an extensive taxonomy of possible types of resources, we have created and tested a set of techniques, the Aha! Toolkit, that helps uncover the obscure resources. Even though our set of techniques is only a year old, it has already been used to solve several difficult engineering problems. Further, it can assist TRIZ with problems that involve contradictions but will also work with problems involving no contradictions. We present our new cognitive theory of innovation as well as the techniques that help humans see the often-invisible obscure resources.