TRIZ Features
As the general public or a free member you have access to the past six issues of TRIZ Features. To gain access to the rest of the articles, along with the past articles of Inside TRIZ and Soft Side of TRIZ, you will need to purchase a paid membership
here
. With a paid membership you will also get a store/conference discount of 10% and access to the Institute's archives of TRIZ materials.
What Makes Samsung Such An Innovative Company? (2)
By Haydn Shaughnessy, Contributor,

"I write about enterprise innovation"
Tech 3/07/2013 @ 6:32AM

|

50,392 views
Forbes Magazine
Full article at: http://www.forbes.com/sites/haydnshaughnessy/2013/03/07/why-is-samsung-such-an-innovative-company/
Samsung is a global leader in screen technology, TVs, batteries, and chip design. So in terms of innovation it is doing a lot right. But we know very little about how.
Two developments convinced the company in the late 1990s and early 2000s that they could adopt a systematic approach to innovation and that is what seems to underpin their current success.
The first development provides a broader explanation for Samsung's innovation capacity. In the late 1990s they were able to tap into a source of cheap scientific expertise in the former Soviet Union.
In 2009 BusinessWeek reported that Samsung relied on its relationships with Russian experts for its smartphone software development, adding: "Russian brains helped Samsung develop the image-processing chips in its digital TVs and refine its frequency-filtering technology that significantly reduced noise on its now-ubiquitous handsets."
But a second effect of the relationship with Russian science was the introduction of TRIZ, an innovation method that Samsung adopted from 2000 onwards but which only reached American companies from the mid-2000s onwards (Intel is a user).
TRIZ is a methodology for systematic problem solving. Typical of its origins in Russia, it asks users to seek the contradictions in current technological conditions and customer needs and to imagine an ideal state that innovation should drive towards.
Samsung had early successes with TRIZ, saving over $100 million in its first few projects. It was also adopting Six Sigma at the time.
But it was TRIZ that became the bedrock of innovation at Samsung. And it was introduced at Samsung by Russian engineers whom Samsung had hired into its Seoul Labs in the early 2000s.
In 2003 TRIZ led to 50 new patents for Samsung and in 2004 one project alone, a DVD pick-up innovation, saved Samsung over $100 million. TRIZ is now an obligatory skill set if you want to advance within Samsung.
At the Samsung Advanced Institute for Technology, Hyo June Kim, who wrote The Theory of Inventive Problem Solving, a foundation text on TRIZ published in Korean, trained over 1,000 engineers across Samsung companies in 2004 alone.
What we know from this is how Samsung approaches innovation. Rather it is based on developing a creative elite. This explains how Samsung used TRIZ to get to its Super AMOLED displays.
Samsung Electronics has a sense of crisis that we have been a fast follower and we can not survive anymore in this position. Instead of leading the industry by developing innovative products, we have followed fast what the leading companies had developed. Top management pointed out this and asked employee not to be a fast follower, but to be an innovative leader.
At Samsung even the subsidiary CEO has to take TRIZ training. From looking at the various presentations I estimate that engineers get about 15 days of training plus 7 days specific project work. That's quite an investment in method and people.
So the answer to why Samsung is so innovative – with at least two major product announcements this month – is that it is heavily invested in its people, it goes in search of special talent wherever it can find it, but specifically made astute moves into Russia early on; it targets its innovations towards specific competitors and patents that it wants to overhaul (as Apple did under Jobs); and it has an innovation culture based on extensive training, repeatable methodology and creative elite formation, backed by the highest levels of management.
To read the full article, click the link above.
Is anti-virus a Necessary Evil?
TRIZ Feature
Is anti-virus a Necessary Evil?

Using TRIZ Ideality and Contradictions to find out
what is Necessary and what is Evil
By- Umakant Mishra, Bangalore, India
This email address is being protected from spambots. You need JavaScript enabled to view it. , http://umakant.trizsite.tk
Using Ideality to determine what is desirable
According to the concept of Ideality, the best anti-virus is "no anti-virus" or a "virus free environment where there is no need of any anti-virus". However, for many practical reasons the above Ideal Final Result (IFR) is not possible to achieve in the present circumstances. When the ultimate IFR is not possible to achieve the problem solver has to take a step backward and consider a lower level IFR1. The best solution is that which is closest to the Ideal solution. The best solution is that which fulfils all the desirable functions of an anti-virus program without having any of its drawbacks.
The desired solution from a different prospective:
From users' perspective

From a practical perspective

The computer should never get infected

(no need of purchasing, installing or

maintaining any anti-virus software)

The computer should never get infected

after using some kind of protection like

installing an anti-virus product.

The user should not spend money on

buying anti-virus products nor waste time

and energy on installing and maintaining

those products.

The anti-virus product should be free or at

least cheap and should be extremely

easy to install and maintain.

The user should not waste valuable

system resources for running anti-virus

that could have been used for other

purposes to increase productivity.

The anti-virus should run fast and

consume minimum system resources.
1 Umakant Mishra, Using TRIZ for Anti-Virus Development, Chapter-6: "Using Ideality to find the Ideal anti-virus solution".
TRIZ IN TWO HOURS

THE REAL WORLD: TRIZ IN TWO HOURS FOR UNDERGRADUATE
AND MASTERS LEVEL STUDENTS!
Dr. Paul R. Filmore
School of Computing, Communications & Electronics
University of Plymouth, UK
ABSTRACT
The reality of overloaded university syllabi is very limited time for introducing challenging and
comprehensive concepts like TRIZ. This paper shares experience and knowledge, based
on five years of 'teaching' TRIZ in the UK. Key areas covered are:-
• Creating a need in the student to learn more e.g., demonstrate that TRIZ has more
potential than student's other present problem solving strategies
• Using an interesting learning case study; researched by the author with Michelin
(USA): the Tweel™
• Reporting the use of a computer assessment based on the lecture and self study.
The assessment focuses students to access an electronic TRIZ book, electronic
resources and the internet, to self study greater understanding of TRIZ (NB this is
one way to get around limited timetabled lecture time). Results from student
perceptions of their understanding of TRIZ and of experiencing a rich learning
environment, are also examined.
Results from undergraduate and MSc student cohorts who have undertaken a TRIZ learning
experience designed around the above, demonstrate a high appreciation of the potential of
TRIZ and a measurable level of understanding.
Creative Problem-Solving Methodologies TRIZ/USIT
TRIZ Features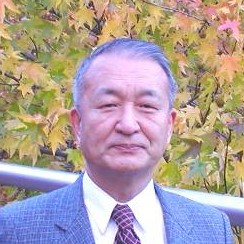 April 2012
Dr. Toru Nakagawa
Creative Problem-Solving Methodologies TRIZ/USIT: Overview of My 14 Years in Research, Education, and Promotion
The capability of solving problems creatively is most desirable and indispensable not only for individual persons, regardless a student or a working adult, but also for companies, organizations, communities, and even countries. Since I joined Osaka Gakuin University in 1998, I have been working principally on the theme of 'methodologies for creative problem solving' in research, education, and promotion of social penetration. On retiring the University in March this year, it is my great pleasure to have a chance of publishing here an overview of my work for these 14 years.
The core of my working activities has been the research on TRIZ ('Theory of Inventive Problem Solving') and USIT ('Unified Structured Inventive Thinking'). I have attended and presented at international conferences on TRIZ every year, and extended USIT (i.e. a unified and simplified TRIZ) further to find a new paradigm called 'Six-box Scheme' for creative problem solving. In the field of education, besides several other classes on ordinary information science, I have been teaching on this theme in a lecture class and also in 3rd and 4th year seminars, where my students and I have made several successful case studies of solving familiar problems.
Why Do We Need Innovation?
TRIZ Features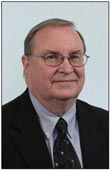 Dana W. Clarke, Paul Nobles and Peter Ulan
Why Do We Need Innovation?
It's all about the money;
unresolved problems = financial losses and lost opportunities
By Dana W. Clarke, Paul Nobels and Peter Ulan
"Innovation is the most vital factor in shaping a corporation's success throughout the coming years. For several decades, corporations have optimized products, processes and services for efficiency and quality; without losing control of quality, it is now time to innovate. Today's corporate challenge is to unshackle its innovation capacity to control growth and profitability while achieving leadership in its targeted markets. Global-economic forces and financial constraints have made innovation-driven growth more essential than at any other time in history. Corporations face an unprecedented need to stay ahead of continuously accelerating global changes, unyielding pressure for rapid results, and fierce competition from corporations that are aggressively pursuing their own innovation-driven futures."
Applied TRIZ in High-Tech Industry
TRIZ Features

March 2012
Valery Krasnoslobodtsev, Richard Langevin
Applied TRIZ in High-Tech Industry
Most often people are interested in problems of how to introduce TRIZ in conditions of a real manufacturing setting, the effects of this introduction, the tutoring of staff and concrete examples of its application. This paper is dedicated to consideration of these aspects.