TRIZ Features
As the general public or a free member you have access to the past six issues of TRIZ Features. To gain access to the rest of the articles, along with the past articles of Inside TRIZ and Soft Side of TRIZ, you will need to purchase a paid membership
here
. With a paid membership you will also get a store/conference discount of 10% and access to the Institute's archives of TRIZ materials.
TRIZ IN A NON-TECHNICAL SETTING
Inside TRIZ
Case Study: Applying Triz in a non-technical setting for a fuel-cell start-up
By Jean-Francois Denault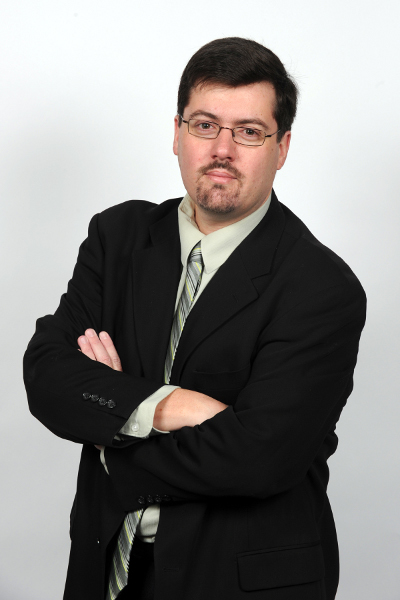 1.

Abstract
TRIZ is a systematic tool used to generate creativity and solve technical problems, but there is little litterature of its use in non-technical situations. This brings up the question: How can TRIZ be used to generate creativty and solve a non-technical problem?
The objective of this experimentwas to use TRIZ in a non-technical setting. As such, the article is very exploratory in nature. Working with a private company, we identified and defined a non-technical problem, and experimented with TRIZ to generate creativity in an attempt to solve the problem. KEYWORDS: Creativity, Brainstorming, TRIZ, Problem Solving
2.

Introduction
2.1TRIZ in a non-technical setting
TRIZ is a Systematic Tool which is used to generate creativity to solve technical problems. Since it is a powerful tool to generate ideas, there is an incentive to use it in a non-technical setting as a creative thinking tool. For example, Zlotin believed that TRIZ concepts, such as ideality, contradiction and the systems approach are fully applicable to non-technical problems, and that analytical tools and psychological operators are directly applicable to accommodate non-technical applications (Zlotin, 2000).
Brainstorming (BS) is the "standard" method for creative thinking. However, when comparing BS to TRIZ, BS's random nature becomes apparent. Where as BS can be described as "a way of looking for an idea accidently", TRIZ is "equipped with technique, process, and knowledge database as a comprehensive methodology of a creative solution of a problem" (Nakamura, 2001). This makes TRIZ an attractive tool to explore.
Is anti-virus a Necessary Evil?
TRIZ Feature
Is anti-virus a Necessary Evil?

Using TRIZ Ideality and Contradictions to find out
what is Necessary and what is Evil
By- Umakant Mishra, Bangalore, India
This email address is being protected from spambots. You need JavaScript enabled to view it. , http://umakant.trizsite.tk
Using Ideality to determine what is desirable
According to the concept of Ideality, the best anti-virus is "no anti-virus" or a "virus free environment where there is no need of any anti-virus". However, for many practical reasons the above Ideal Final Result (IFR) is not possible to achieve in the present circumstances. When the ultimate IFR is not possible to achieve the problem solver has to take a step backward and consider a lower level IFR1. The best solution is that which is closest to the Ideal solution. The best solution is that which fulfils all the desirable functions of an anti-virus program without having any of its drawbacks.
The desired solution from a different prospective:
From users' perspective

From a practical perspective

The computer should never get infected

(no need of purchasing, installing or

maintaining any anti-virus software)

The computer should never get infected

after using some kind of protection like

installing an anti-virus product.

The user should not spend money on

buying anti-virus products nor waste time

and energy on installing and maintaining

those products.

The anti-virus product should be free or at

least cheap and should be extremely

easy to install and maintain.

The user should not waste valuable

system resources for running anti-virus

that could have been used for other

purposes to increase productivity.

The anti-virus should run fast and

consume minimum system resources.
1 Umakant Mishra, Using TRIZ for Anti-Virus Development, Chapter-6: "Using Ideality to find the Ideal anti-virus solution".
TRIZ IN TWO HOURS

THE REAL WORLD: TRIZ IN TWO HOURS FOR UNDERGRADUATE
AND MASTERS LEVEL STUDENTS!
Dr. Paul R. Filmore
School of Computing, Communications & Electronics
University of Plymouth, UK
ABSTRACT
The reality of overloaded university syllabi is very limited time for introducing challenging and
comprehensive concepts like TRIZ. This paper shares experience and knowledge, based
on five years of 'teaching' TRIZ in the UK. Key areas covered are:-
• Creating a need in the student to learn more e.g., demonstrate that TRIZ has more
potential than student's other present problem solving strategies
• Using an interesting learning case study; researched by the author with Michelin
(USA): the Tweel™
• Reporting the use of a computer assessment based on the lecture and self study.
The assessment focuses students to access an electronic TRIZ book, electronic
resources and the internet, to self study greater understanding of TRIZ (NB this is
one way to get around limited timetabled lecture time). Results from student
perceptions of their understanding of TRIZ and of experiencing a rich learning
environment, are also examined.
Results from undergraduate and MSc student cohorts who have undertaken a TRIZ learning
experience designed around the above, demonstrate a high appreciation of the potential of
TRIZ and a measurable level of understanding.
Creative Problem-Solving Methodologies TRIZ/USIT
TRIZ Features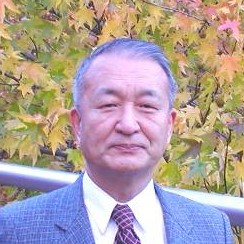 April 2012
Dr. Toru Nakagawa
Creative Problem-Solving Methodologies TRIZ/USIT: Overview of My 14 Years in Research, Education, and Promotion
The capability of solving problems creatively is most desirable and indispensable not only for individual persons, regardless a student or a working adult, but also for companies, organizations, communities, and even countries. Since I joined Osaka Gakuin University in 1998, I have been working principally on the theme of 'methodologies for creative problem solving' in research, education, and promotion of social penetration. On retiring the University in March this year, it is my great pleasure to have a chance of publishing here an overview of my work for these 14 years.
The core of my working activities has been the research on TRIZ ('Theory of Inventive Problem Solving') and USIT ('Unified Structured Inventive Thinking'). I have attended and presented at international conferences on TRIZ every year, and extended USIT (i.e. a unified and simplified TRIZ) further to find a new paradigm called 'Six-box Scheme' for creative problem solving. In the field of education, besides several other classes on ordinary information science, I have been teaching on this theme in a lecture class and also in 3rd and 4th year seminars, where my students and I have made several successful case studies of solving familiar problems.
Why Do We Need Innovation?
TRIZ Features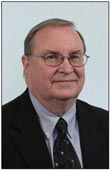 Dana W. Clarke, Paul Nobles and Peter Ulan
Why Do We Need Innovation?
It's all about the money;
unresolved problems = financial losses and lost opportunities
By Dana W. Clarke, Paul Nobels and Peter Ulan
"Innovation is the most vital factor in shaping a corporation's success throughout the coming years. For several decades, corporations have optimized products, processes and services for efficiency and quality; without losing control of quality, it is now time to innovate. Today's corporate challenge is to unshackle its innovation capacity to control growth and profitability while achieving leadership in its targeted markets. Global-economic forces and financial constraints have made innovation-driven growth more essential than at any other time in history. Corporations face an unprecedented need to stay ahead of continuously accelerating global changes, unyielding pressure for rapid results, and fierce competition from corporations that are aggressively pursuing their own innovation-driven futures."
Applied TRIZ in High-Tech Industry
TRIZ Features

March 2012
Valery Krasnoslobodtsev, Richard Langevin
Applied TRIZ in High-Tech Industry
Most often people are interested in problems of how to introduce TRIZ in conditions of a real manufacturing setting, the effects of this introduction, the tutoring of staff and concrete examples of its application. This paper is dedicated to consideration of these aspects.